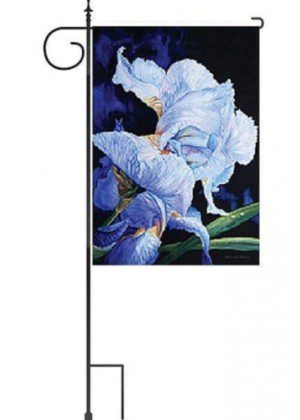 Deluxe Metal Stand for house flag
Size: 3.2 Feet wide x 6.4 Feet high.
A Must Have for garden enthusiast!
Welded & Powder Coated in black finish.
Stands up to outdoor elements.
Easily relocated as garden plants grow.
House Flag not included.
Product Number: 23957
Our commitment to quality service & products sets us apart as America's Premier Garden Flag Store.  We strive to meet the high standards of those who value outdoor decor lasting more than one season.  So join our ever-growing customer base who choose the benefits our quality products provide.
We proudly offer a well made selection of House Flag Stands & Poles.  Therefore, you choose from the newest designs of decorative flags to complement your home decor, as well as, express your personality.  We provide quality outdoor garden decor & outdoor flags for all your seasonal & holiday decor needs.  Enjoy shopping our collection of House Flag Stands & Poles.