Even though your home looks very inviting, you may still be looking for a few essential final touches missing in your front yard. That's where we come in. At GardenHouseFlags.com, we offer a vast collection of garden flags and outdoor decor to embellish your home and add those final touches to your home. Decorative flags are an inexpensive choice for sprucing up your outdoor space. Especially if you like to change up your garden decor according to seasons, holidays and special occasions.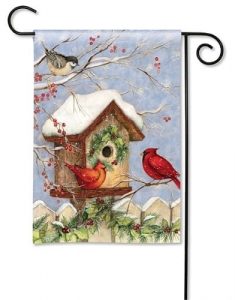 The way you dress is highly influenced by the places you are going but especially by seasons. You would not dress in Summer the same way you dress in Winter. Similarly, you can dress up your garden with different flags according to the occasion, season or holiday. During Winter, holiday flags can build heartwarming ambiance and stand out exceptionally well in snow-covered gardens. In Summer, flags which celebrate the spirit of freedom or the joy of spring can add charm to your garden décor.
Displaying holiday flags is a great way to celebrate the holidays with love, warmth, and happiness. You can embellish your front yard with joyous garden flags to spread the holiday spirit. Whether it is Halloween, Thanksgiving, Easter or Christmas, we want to share the warm feeling of love and happiness the holidays bring. A Halloween themed flag can be an effective way to let kids know you are waiting for them to come trick-or-treating. A Santa Christmas flag is loved by all during the Holidays. Decorative garden & house flags are the best way to send out happy wishes and holiday blessings to neighbors, friends and family.
Outdoor decorative flags are cost effective, allowing you to change flags for each season & holiday.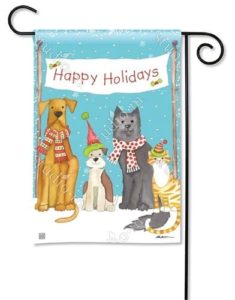 Adding additional accent garden decor items such as doormats, house and garden flags, yard signs, door décor, and mailbox cover is not only a great way to ornament your property but also an amazing way to ensure your house looks warm & welcoming. So what are you waiting for? Visit GardenHouseFlags.com for a wide range of vibrant flags to add the finishing touches to your outdoor decor!